We offer a range of first-class facilities for hire at both our Dumfries and Stranraer campuses.
In Dumfries, you can enjoy our semi-rural spectacular views, whilst holding your meetings or events in a modern, clean, spacious environment. The sports hall also makes a great space for sports clubs to hire, with changing rooms and showers adjacent to the hall.
Our Stranraer campus offers convenient, clean and new spaces for hire in the heart of Stranraer, opposite the Ryan Centre.
Please get in touch with us to find out about availability, cost of hire and the support we provide to make your event or meeting a success.
Resources for Hire
Facilities for hire include:
Rooms – conference/meeting rooms
Rooms – special events
Sports Hall (Dumfries Campus only)
Car Park – special events (Dumfries Campus only)
Hospitality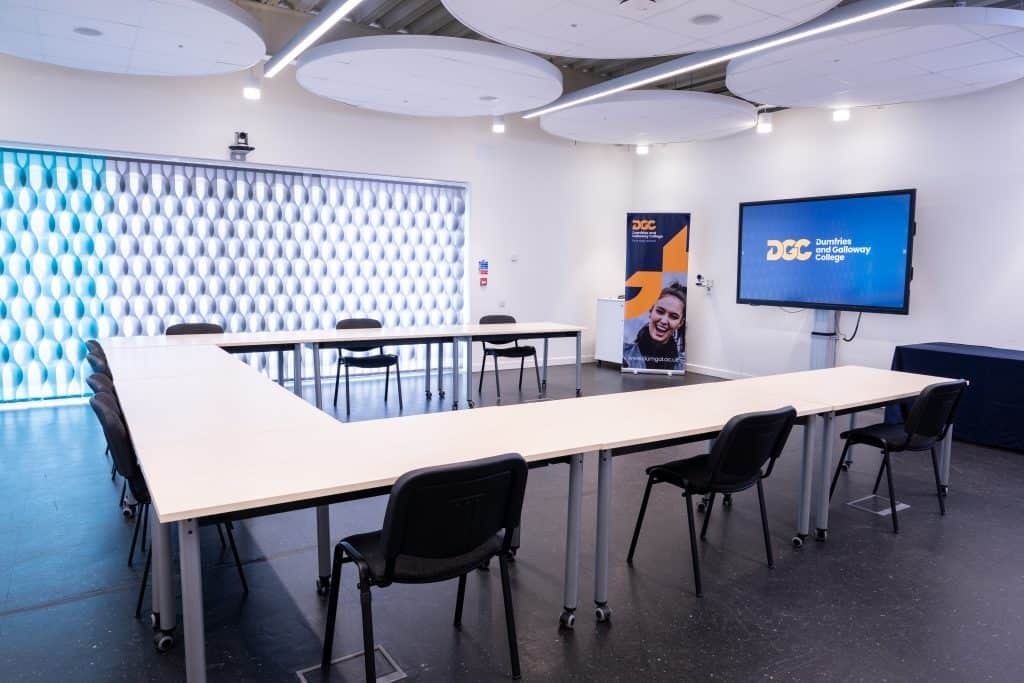 Contact our Business Development team